BOOK WITH CONFIDENCE
UK'S LARGEST IBIZA VILLA SPECIALIST

OUR 11TH YEAR - EST 2011

PRIVATE POOL VILLAS FOR FAMILIES & FRIENDS

FREE CANCELLATION ON MOST VILLAS

BEST PRICE

NO HIDDEN EXTRAS

NO BOOKING OR CLEANING FEE

CREDIT CARD PAYMENTS

SUPERMARKET DELIVERY & CONCIERGE
Why You Can Trust Unique Ibiza Villas
Unique Ibiza Villas - About Us
Trust Unique Ibiza Villas With Your Ibiza Villa Booking
Unique Ibiza Villas is a trading name of Unique Ibiza Limited, registered in the UK - Company registration number 07894858
The registered address is:
Unique Ibiza Limited
Kemp House
152-160 City Road
London
EC1V 2NX
Our opening hours
Our office is normally open Monday To Friday 10am to 6pm (and open later at busy times) and we aim to respond to your email within 60 minutes during office hours, but we will respond to a booking enquiry in the evenings and at weekends as soon as possible.
Our website & how to book
We have tried to make our website easy to use and to only show available villas.
Our website has "live" availability which means that the vast majority of villas are available to book immediately (instant book). As each villa is only available for one customer at any one time then each villa can get booked up really quickly, especially during peak booking times. So if you see a villa you are really interested in then please contact us and we can hold the villa for your dates for 24 hours. Once the villa is on hold then no one else can book it and you are first in the queue to book.
To book a villa just complete the "request to book" on the relevant villa page & we will respond as soon as we can - normally within 5 minutes, but no more than an hour during office hours...or call us on 0203 472 1085 (+44203 472 1085 if outside the UK)
Deposit to confirm is 30%
The remaining balance is due 31 days before arrival
Contact Us
You can call us on 0203 472 1085 (+44203 472 1085 from outside the UK)
Or
email us at bookings@uniqueibizavillas.co.uk anytime and we aim to respond within 1 hour during office hours

The websites in our portfolio are
www.uniqueibiza.co.uk
www.uniqueibizavillas.co.uk
www.uniqueibizacarhire.co.uk

Our aim is to offer you an amazing and hassle free experience in Ibiza. You can read here the comments previous customers have made about our staff, our team in Ibiza and the villas we offer: view customer reviews


Book Your Ibiza Villa With Confidence:
- How to Book Safely: www.uniqueibizavillas.co.uk/how-to-book/booking-your-villa-with-confidence
Why Book with Unique Ibiza Villas
We are a UK registered company. Our company (Unique Ibiza Limited) is registered, company number 07894858, and registered at Companies House (www.companieshouse.gov.uk)
We are a reputable, professional & reliable Ibiza villa booking agency. (Read our recommendations about

how to book your villa safely

)
We can be contacted 7 days a week (our office is open Monday to Friday by we will respond to emails at the weekend)
We accept all major credit cards
Search all available villas online via our website www.uniqueibizavillas.co.uk
You pay a 30% deposit to confirm your villa (some villas require 50% deposit)
We will send you a full contract before you need to make any payment
We have over 160 villas
We cover all price ranges from budget to indulgent luxury
We offer a Best Price Guarantee - you won't find the same villa for less
All prices include local tax and service charges - there are no additional cleaning fees or extra charges
We can confirm availability immediately on most villas
All villas are officially registered with the local tourism authority and meet our own strict guidelines in terms of quality and safety
We have personally visited nearly every villa we feature
We only feature villas we have access to
We offer a range of additional services and a concierge service for when you are in Ibiza:
This includes supermarket delivery service, chef, car hire, boat rental, child care & VIP club tickets.
24/7 transportation all over the island - we'll pick you up from your villa and drop you back home again
Sorry but we don't rent villas to all male or female groups and the minimum age is 25 (some villas have a minimum age of 30). We specialise in Ibiza villas for families and grownups.
We act as the UK agent for Eco Ibiza who have been operating in Ibiza for over 20 years and are very experiences in providing a wide range of quality villas; Therefore, we are confident we can find you the right villa in Ibiza for your family and friends - we appreciate that this is a really important decision to get right. It is also important to know you are booking with a Company that not only has many years' experience and has access to the best villas on the island, but also a Company with a reputation for service and quality. We also work with selected other professional Ibiza based villa partners to ensure we offer the range & quality of villa you are looking for
Please read our FREQUENTLY ASKED QUESTIONS (FAQ's) page for more info
Please read our BOOKING CONDITIONS
Meet The Team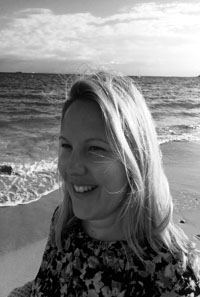 Jennifer
There is no place quite like Ibiza. Like many people I fell in love with Ibiza the first moment I stepped foot on the island in 2002 when I was still, just about, a teenager - but I really got to understand the diversity & beauty of Ibiza when I stayed in an agrotourism hotel in the north. In fact this trip was the catalyst that launched this business. Even after all these years there is always a new corner of the White Isle to discover, often when visiting a new villa or hotel. And of course there is always somewhere I may have forgotten about and can re-discover.
Every year is different, with new restaurants, beach clubs and club nights, that each summer season starts off fresh and there is always an air of excitement. The island is in a constant state of change from week to week, month to month, season to season and from year to year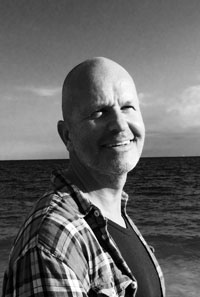 Jonathan
I have over 30 years' experience in the travel industry having worked for companies including Thomas Cook, First Choice, Hertz & Virgin Holidays. We appreciate how important your villa holiday is to you which is why we check every villa we feature and only include the villas that we feel offer the right setting & quality.
Ibiza is an amazing destination that each summer has an amazing ability of evolving without losing the core essence that has made the White Isle such a popular holiday destination for decades. We all change as we get older & Ibiza always seems to cater for different types of people whether you are coming to the island for the first time or you are a regular visitor
If you will allow me to offer some advice, then it would be: Please choose your villa rental partner carefully. We tell you things that other villa rental companies may not. Please read our information about how to book you villa safely. If you are coming to Ibiza for the first time then just remember that there is rarely a dress code, you just need to relax and you will fit right in.
I often get asked by friends and family about favourite beaches, the truth is that it is a difficult question to answer as each beach has a different vibe.
Ibiza is a true gastronomic destination, an island full of very talented chefs. There are some expensive restaurants but still many smaller more local eateries that are very affordable. If you love your food, then you'll love Ibiza.
There is a different corner of Ibiza for every mood and every situation to relaxing by yourself to being in one of the biggest parties of the summer. The winter season is getting shorter and many restaurants are open all year round. Average temperatures are pleasant and so are a great time for exploring the beautiful countryside on foot or by bike. john@uniqueibizavillas.co.uk
If you have a question about us, or working with us, then please do not hesitate to contact us