SEARCH VILLAS HERE (most villas are Saturday arrival & departure - prices quoted in EUROS)
Close
IBIZA VILLAS FOR CYCLING HOLIDAYS
Villas Near Cycling Routes & Great For Exploring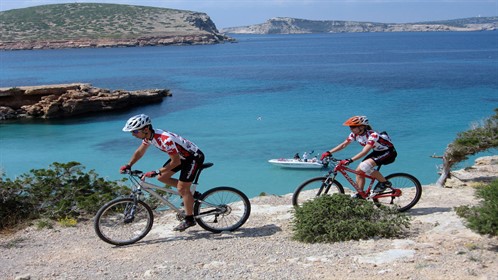 Ibiza is a great destination for exploring on 2 wheels during the cooler months. Perhaps you just want to cycle at leisure with some friends, or maybe you are part of a cycling club and want some intensive and challenging routes to try.
We can also arrange bike hire with a really good company who will deliver & collect bikes to & from your villa.
We can also put you in contact with a guide to take you on any of the official (and also unofficial) routes to really get to explore the dramatic scenery of the White Isle
You may be casual cyclists looking to get some friends together for something not too energetic and find some lesser known beaches & villages; or you maybe part of a cycling club looking for some challenging terrain and cycling routes in Ibiza...either way let Unique Ibiza Villas help you find the right villa for you in Ibiza.
---